Santee Property Management - Santee Rental Market
Santee, California, is a suburban community located just outside of San Diego. It's about 18 miles to the Pacific Ocean, making it the ideal place for many who want to be close to it all to have that access. This suburban area is diverse, providing some high-end amenities while also offering smaller homes for those just starting out. Before buying an investment property here, it helps to get to know what the Santee rental market has to offer. Santee property management makes it easy enough to manage these investment opportunities should you decide to move forward with a purchase.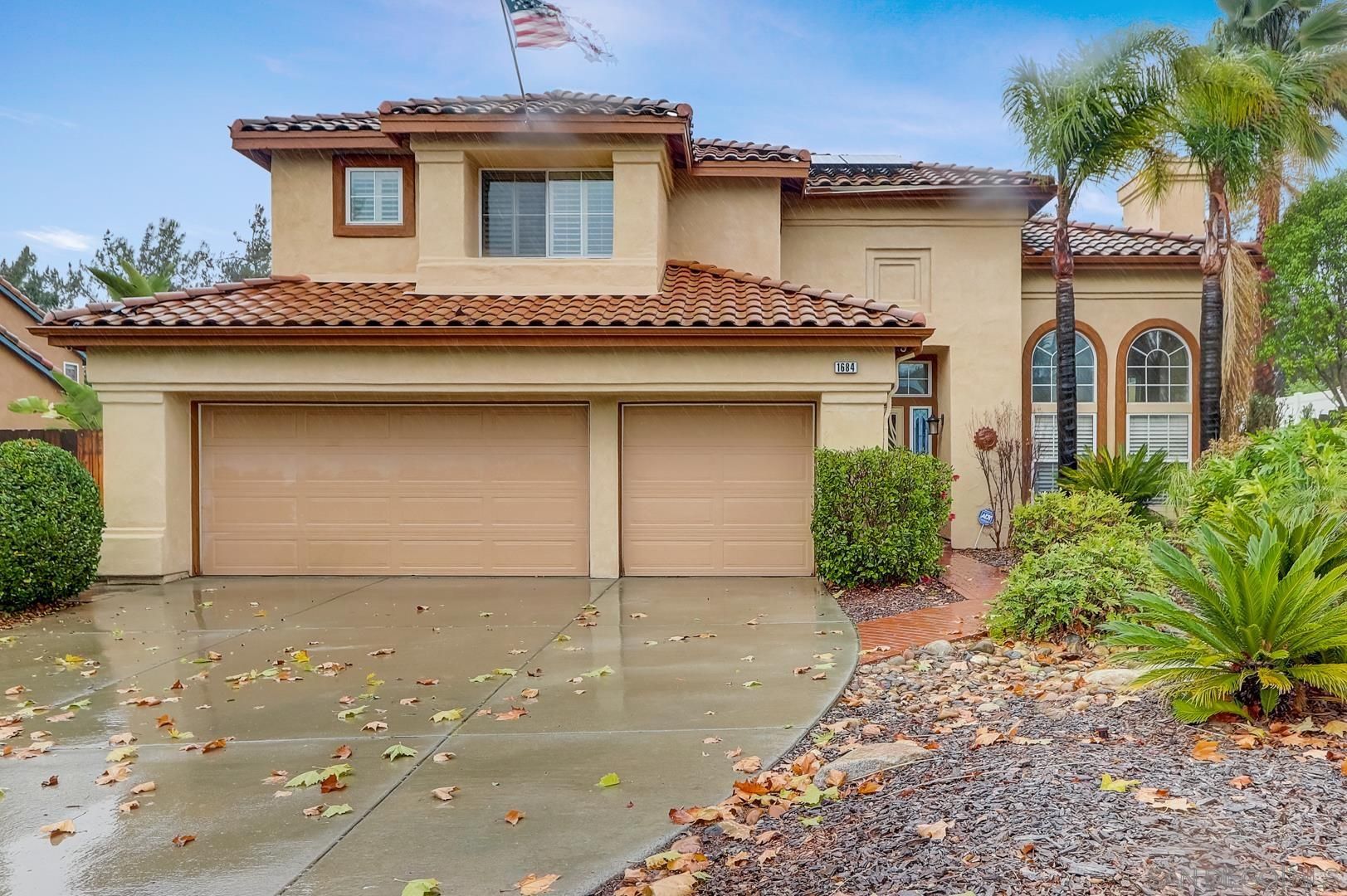 A Deep Dive Into the Santee Rental Market
Much of Santee is comprised of single-family homes. There is a moderate number of rental properties here, including single-family properties, condos, and multi-story apartment complexes. Many seek rental properties in the area as a way to combat the high cost of buying a home in this community. Living close to the water and all of the amenities the San Diego area offers can be costly for some.
As of January of 2022, the average rent for an apartment in Santee was $1,966. Various factors impact the cost of the rent here, including the size of the property, the location within the city, and the amenities and features each offers. Many renters expect a higher quality of life with modern amenities and features in Santee. They also expect good access to local businesses, shops, and restaurants. A higher quality of lifestyle directly impacts the value of rental properties in the area.

Keep in mind that about 7 percent of renters in the area pay between $1,001 and $1,500 per month. About 46 percent of renters pay between $1,501 and $2,000 per month. An estimated 47 percent pay over $2,000 a month. That is a growing trend, with some areas of the city seeing more demand for valuable homes driving the costs up even for smaller properties.
The average apartment size in Santee is about 856 square feet. Some smaller options exist here. Others homes are in multi-level apartment buildings. It's also common to find small to moderately-sized condos and townhomes in the area. It's not uncommon to find homes larger than this, with 2- to 3-bedrooms, though.

Santee rental trends show evidence of increasing value over the last few years. The city saw pretty even numbers through the pandemic without a significant increase in rents until around July of 2020, when a slight increase occurred. By July of 2021, a year later, rents had grown significantly over the previous year. This upward growth of rental prices is good news for investors. It shows there is still ample demand for a rental property in the city.
Rental trends in Santee followed the same basic trend as the nation. That includes a flat growth through much of 2020 and the start of 2021, with significant growth moving into the middle of 2021.

The Rental Market Compared to Owner Occupied Properties
There are an estimated 19,000 households within Santee proper. Of those, about 27 percent of homes are renter-occupied properties. That accounts for 5,205 households. The remaining 72 percent are owner-occupied homes. That is about 13,995 homes.
How Does Santee Compare to Other Areas in the State?
Santee is a community of around 57,000 people. As noted, the average rent as of January of 2022 was about $1,996. By comparison, Santee is more affordable than Los Angeles (at $2,563), San Francisco (at $3,244), and San Diego (at $2,610). It is slightly less affordable than Escondido (at $1,965) and El Cajon (at $1,810).
Home Listing Prices and Rental Prices
One way to gauge the health of the rental market in a community is to consider the housing market for those looking to buy and sell. As of January of 2022, the median listing price for a home for sale in Santee was $699,000. The median listing home price per square foot was $453. The median sold home price was $689,000.Considering this, it is far more affordable to rent in Santee than it is to buy a home. Part of the reason for this is the lack of inventory. Compared to years past, homebuyers can expect to spend more to purchase a home with few homes for sale. Renting may be more accessible to some who wish to move into the area as a result of this limited market.

A look at other trends in the Santee market makes this increase in value clear. Santee's median listing home price has grown by 23.7 percent from January of 2021 to January of 2022. That is a significant amount of growth in a short amount of time. More so, nearly 100 percent of homes sold at or above their listing price. Over the last 10 years, home prices have risen an average of 4.8 percent for purchases, showing the significant bump in value increase in the last year.
Demand remains high even as inventory is low. That has helped to push home values higher on its own. But, most importantly, home investors will find people who want to live in the community need to rent to do so in many cases. There were 114 homes listed for sale in the month of January 2022.
The Demand for Rentals in Santee

There are about 20 rentals available in the community as of January of 2022. Of those, the rental prices ranged from $780 to $3,400.
The outlook for the Santee rental market looks positive, especially as demand for homes for sale rises faster than inventory can keep up. As a result, the city has much to offer, which shows in these figures.
Why Renters Want to Live in Santee, CA

Santee has much to offer residents. This city is close to the waterfront that is also just 120 miles to the south of Los Angeles and about 20 miles from the Mexican border. It offers a fairly even climate throughout the year, providing ample outdoor opportunities for residents. There's also ample recreation in and around the city – from the area's parks to outdoor farmer's markets and festivals.
This highly desirable place to call home offers numerous styles of homes, too. That includes smaller homes ideal for seniors who wish to retire by the water and suburban homes that attract families with lots of space. Commutes into work in San Diego can be long during rush hour, but the city has progressively grown to include numerous businesses and organizations within its boundaries, allowing more people to work and live within the community.

Santee Property Management Makes Buying Here a Bit Easier
For those investors considering a move into the Santee rental market, it's clear the opportunity exists. The housing market is tight, but demand for quality homes for rent is high. The area is still more affordable than many of the areas around it, making it a good place for investors that do not want to put a great deal of money into their property purchases.
Many investors in the area turn to Santee property management companies to manage their investments and tenants. This helps streamline ownership and management while still allowing investors to tap into a hot market. Property management services can help you to navigate this somewhat challenging seller's market while ensuring your investment goals can be met now and well into the future. Learn more about how we can help you to manage your Santee rental real estate by reaching out to our team today.
Realty Management Group is the #1 Santee Property Manager. Flat fee, no questions, no hassle.