Chula Vista Property Management

For those who have never ventured out to this rugged, mountainous city sitting at the foot of the Otay Mountain Range, Chula Vista, or '"Beautiful View", is a great place to live. Home to over 275,00 people, Chula Vista is a diverse destination that draws residents of all ages and backgrounds to enjoy the area. With it's quaint downtown strip and full array of amazing restaurants, historic street fairs, and a thriving art scene, this city is a haven of tranquility and adventure. Beautiful views of the Otay Mountain Range are some of the most captivating attributes, but even better are the activities that can be enjoyed within the city's limits.

Within the beautiful Chula Vista you will find the town's small downtown core and historic district as well as the fabulous South Bay beachfront, or the charming neighborhoods of Otay Ranch. This city is the perfect destination for a relaxing summer getaway and can be explored in any season of the year. The city is known for its waterfront festivals, arts and cultural activities, and the vibrant bayside area offers many restaurants and shops.

At the center of one of the richest cultural, economic and environmentally diverse zones in the United States, Chula Vista has a proud history of dedication to civic responsibility, outstanding public education and exceptional quality of life for residents.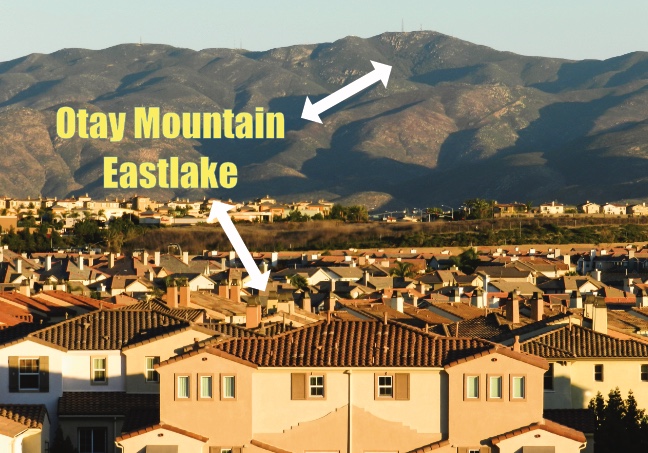 Chula Vista is one of the best places to do business, offering residents a high quality of life at an affordable price. The City has made exceptional advances in preparation for business expansion and attraction, collaborating with Baja California officials, and creating an environment for economic growth and prosperity.

Chula Vista's strategic business environment, high quality of life and mild year-round climate offers businesses an ideal place for growth and development. The city has developed a diversified economy built on a highly competitive business climate that provides the most advantageous combination of land costs, labor costs, ease of regulatory compliance, and cost of doing business, as compared to other major metro areas in the region.

The success and prosperity resulted from a deliberate focus on quality infrastructure, education and recreation. Public amenities like its regional, state and national parklands and trails attract a high quality of life to the area, leading to record numbers of visitors, job growth, and tourism. Tourism, led by international, regional and state resort hotels, retail and attractions, is essential to Chula Vista's economy and has created an environment where business owners and residents are thriving.

Modern living meets modern shopping in the heart of Chula Vista, California. With over 100 of the country's best specialty retailers, Otay Ranch Town Center is an upscale open-air shopping, dining and entertainment destination with a unique blend of comfortable amenities, exciting attractions and luxury residential developments. Located close to San Diego and the Mexican border, this convenient center is surrounded by an outstanding selection of restaurants, retail stores and hotels.

Whether you'd rather shop till you drop at a center featuring major retailers, dine in an exceptional choice of restaurants, or relax at a movie theater with state-of-the-art sound and a gigantic screen -- all within walking distance -- or discover an unbeatable collection of over 100 specialty shops located in Chula Vista's Third Avenue Village, Chula Vista is for you. Just outside your doorstep, San Diego offers endless recreational opportunities including professional sports teams like the Padres and Chargers; miles upon miles of ocean beaches just minutes away by car; and parks such as Balboa Park where one can enjoy cultural events as well as museums, zoos and gardens.

Grow and thrive in a place that is part of the fabric of Southern California for more than 100 years. Chula Vista prides itself on its balance of large businesses, vibrant communities and a natural blend of amenities. The city's success is attributed to the combined efforts of our residents, business owners and government officials who have worked together to support a well-planned and environmentally friendly community that offers plenty of fun for residents, while also supporting businesses.

Flanked by vast agricultural fields, Southwestern beaches and a multitude of entertainment options, the City of Chula Vista's parks, sports facilities and public outdoor areas offer recreational opportunities sure to please any sports enthusiast and outdoor adventurer. Within the community are more than 60 well-maintained parks and sports fields available for outdoor sports, recreation activities and picnics. Enjoy 32 acres of water wonder with rides, slides, exotic marine animals, and plenty of family fun at Aquatica, SeaWorld's Waterpark. Or, hit the links on one of four challenging yet playable golf courses.

The City of Chula Vista's innovative site-specific planning vision focuses on expanding housing supply. The City's strong financial foundation, coupled with its vision and strong political leadership, has created and continues to create many additional opportunities for residents to enjoy a quality of life -- a great place to live, work, and raise a family.

Popular Neighborhoods in Chula Vista

Chula Vista is home to a variety of different neighborhoods, each with its own unique charm. South Bay beaches and hiking trails, fabulous neighborhood restaurants, boutique shopping, and lively nightlife are a few things that make these areas some of the best places to live in San Diego County.

Otay Ranch – If you're looking for a suburban lifestyle, Otay Ranch is a great option. It features large homes and plenty of open space.

Eastlake – Eastlake offers a variety of housing options, from condos and townhouses to single-family homes. It's also close to shopping and dining options.

San Miguel Ranch – This neighborhood offers plenty of parks and schools. It's also close to the downtown area.

Eucalyptus – Eucalyptus is a great place to live if you're looking for convenience. It's close to the freeway and offers easy access to shopping, dining, and entertainment.

Sunbow- If you're looking for a home with lots of space, Sunbow is the neighborhood to choose. It's great for families and features large homes with plenty of open space.

Closing

Chula Vista welcomes everyone to enjoy a quality of life as wide as the Bay. The City boasts: it's a great place to live and raise a family - top school districts, highly rated fire and police services, safe neighborhoods, plenty of open green space, eight golf courses; it's a destination for entertainment - nationally recognized sports venues, numerous retail and restaurant choices; it's a place to succeed - with companies relocating here for business expansion and the unemployment rate remaining well below the national average.

If you have ever considered living in Chula Vista, our property management business model is unique. We service all property types, including both residential and commercial property management services. We pride ourselves on providing stellar customer service to every one of our clients. Whether you are looking for a residence to rent, a commercial building to rent out, or a community to call home, our property management company has the resources to assist you in making your move in the City of Chula Vista a smooth, seamless transition.

For more information, or to schedule a viewing, please give us a call to discuss Chula Vista Property Management at (619)456-0000