5 Reasons Why an Investor Should Not Manage their Properties

Managing your property can seem like a pretty good idea. You don't have to pay property management fees. Your property will be in good hands. Have 100% full control over your investment…what's not to like? However, self-managing your property can be a risky and taxing endeavor. Often you'll find yourself asking questions like.

How do I screen tenants?
What do I price my home at?
What property laws should I observe?

It can be overwhelming to take on this task, especially if you're new to the world of investing.
Whether you have one rental property or an entire investment portfolio, it's always a good idea to hire a professional property management company in San Diego. Here are five reasons why you should never self-manage your investment property.

1. Screening Tenants Can Be a Challenge
If you're a first-time rental investor, you have little to no experience finding tenants. While this may seem like a simple task, it can pose many problems to inexperienced landlords. Screening is THE MOST IMPORTANT part of the leasing process.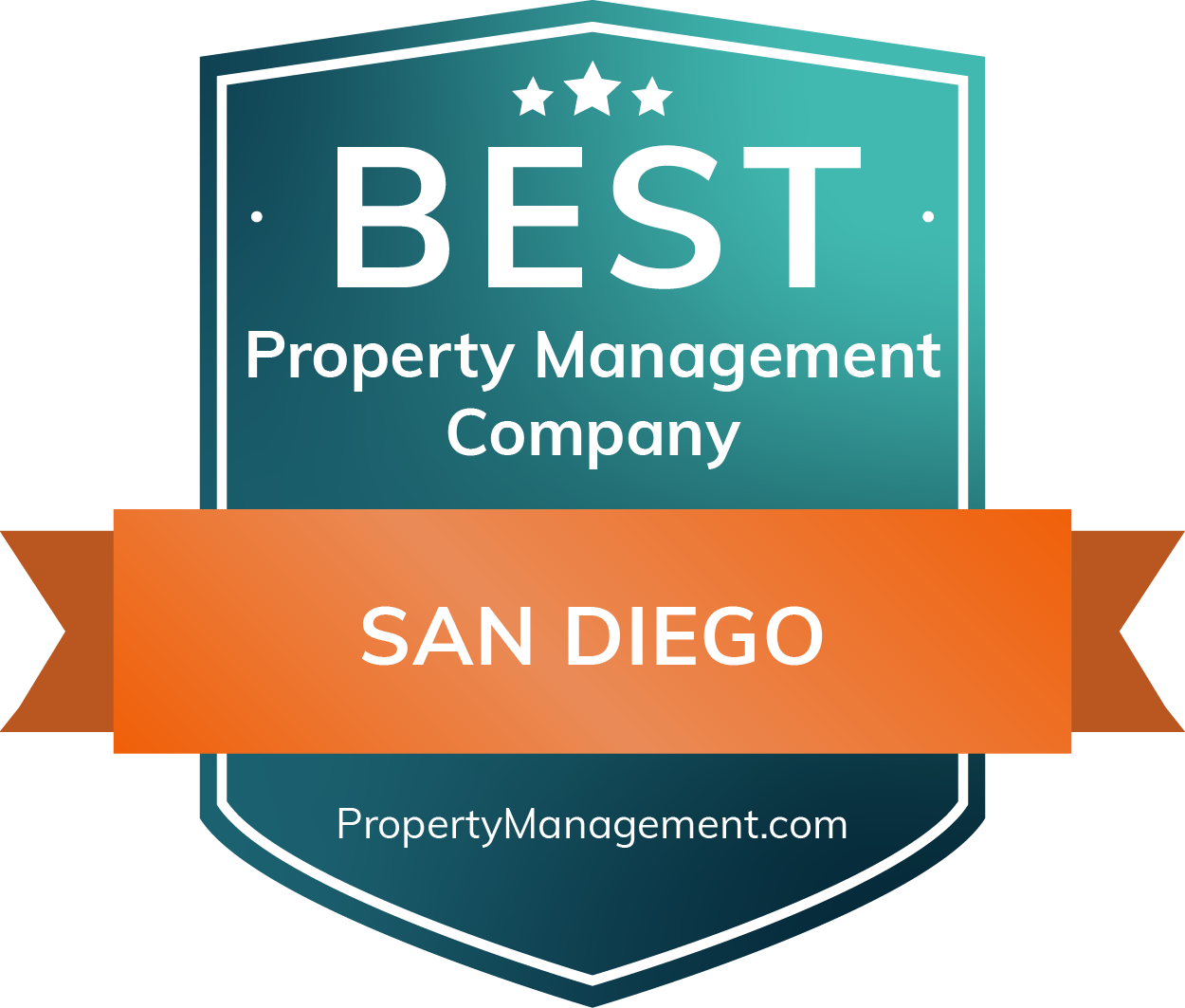 Yes, renters are everywhere looking for decent accommodation. But you have to screen them sufficiently when they apply to lease your property. One of the deadly mistakes landlords make when self-managing their property is deeply rooted in trusting disposition. They end up renting to a "friend in need" or based on a "feel" and fail to run complete background checks on applicants simply because a friend referred them. The result? Expensive evictions, loss of rental income, issues with neighboring renters, discrimination lawsuits and never-ending horror stories, just to name a few. The solution to these problems lies in finding the most qualified tenants. However, this can be a problem if you're managing your property part-time. If you want "quality" tenants who will take care of your property as though it were their own, you must be ready to perform thorough screening and background checks. That said, screening tenants is a complicated process. There are plenty of things to look into when screening a potential tenant:

Background and eviction checks
Rental history
Credit scores
Employment and income verification
Reasons for leaving the previous residence
References

On top of that, you'll need to draft lease agreements, collect money, process applications, attend property showings, etc. If you don't have enough time to juggle through all these tasks and processes, you could find yourself in a lot of trouble down the line.
That said, the best approach to these tasks is to leave the work in the hands of a professional property management company in San Diego. Realty Management Group's staff of professionals process hundreds of applications every month, which allows then to spot hidden potential red flags when screening tenants. Plus, they'll always act as the point of contact for tenant concerns–thus reducing your rental headaches.

2. Inadequate Industry Knowledge

We'll break down industry knowledge into two sections:

Market knowledge
Legal knowledge

As a self-managed landlord, you probably don't have any legal or housing background.
While this may not be a requirement for one to own property, it can come in handy for those looking to invest in real estate.
First, it's critical for investors to conduct a comparative market analysis to determine the property's value based on comparable properties in the same geographical region. Rental data is scarce for owner-managers. An In-Depth analysis helps determine the property's approximate value in question, thus helping investors make the right investment decisions without sacrificing profit. If you're new to the world of real estate, it is highly recommended that you hire a property manager to do this in-depth analysis for you.
Secondly, you're probably not familiar with all the neighborhoods in your region. If you opt to take the DIY route, you may end up buying property in areas where rental demand is low. Property managers, on the other hand, know the market dynamics.
They may advise you to invest in areas that might be profitable in the future, based on pending developments or rental market trends.
On the legal front, you don't want to fall on the wrong side of the law. As an investor or landlord, you're obliged to know all the federal, state, and local landlord-tenant laws. Self-managing property can be a minefield if you're not legally minded. Even if you're familiar with the prevailing property laws in your jurisdiction, legislations change, so you'll need to be prepared to keep abreast of the changing rules and regulations. No judge is going to accept an excuse of ignorance.

On the other hand, property managers understand landlord-tenant laws in and out. Hence, they can help you avoid potential lawsuits.
A good San Diego property manager will understand things like:

Tenant privacy laws
Required disclosures
Habitable housing laws
Fair housing laws
Proper eviction procedures
Retaliation rules and regulations
Anti-discrimination laws

If this sounds intimidating to you, consider hiring a property manager. Keeping up with the property laws can be daunting, and at times, hiring a professional to navigate the legal framework for you is the best option.

3. There's a Lot of Risks Involved
Investing in property can be lucrative but is also not free from risks.
Since 2013, real estate has ranked as the top investment pick for Americans, according to a 2020 Gallup survey. That puts it ahead of stocks, gold, bonds, and even cryptocurrency. But just like any other investment, real estate has its risks. Key risks in real estate include negative cash flows, high vacancy rates, bad locations, and problematic tenants. Other risks to consider include structural problems, lack of liquidity, and the unpredictable nature of the property market. If you opt to self-manage your property, sooner or later, you may have to contend with one or several of these risks. That said, you'll need to make sure you have the appropriate policies and procedures to help mitigate these risks, especially if you opt to self-manage your property. It's best to leverage the services of a reputable property management company in San Diego. Such companies often have risk specialists who flow with the ebbs and flows of real estate, so they are best suited to mitigate these risks, especially risks associated with the unpredictable nature of the real estate market. Plus, being present during a dispute between tenants can be potentially dangerous. But if you have a property manager, they will mediate such disputes, thus eliminating such headaches from your life. Knowing how to work through disagreements effectively is an essential requirement for all property managers.

4. Marketing Knowledge Is Required
As mentioned earlier, you'll need to find renters, even in a saturated marketplace.
These renters are unlikely to locate your properties without you being at least a little bit proactive. That means you'll have to do your own marketing, which can be costly and time-consuming. Marketing can also be tiresome if you have another line of work. As such, you'll need to have some marketing knowledge to make your property stand out in a crowded marketplace. If marketing isn't your thing, you're better off hiring a professional property management company. Property managers are adept at real estate marketing, including writing rental ads, staging a home, and optimizing rental listings. These professionals also have real estate knowledge and will help you set a competitive rent or property price. Moreover, property managers usually have connections and a database full of potential renters, so they can help you fill your property sooner. 5. Rental Accounting can be a Challenge
From a financial perspective, managing property is more than just collecting rent. In any given month, you may have to deal with vendors, manage utilities for vacant units, pay property taxes, etc. Plus, when you self-manage the property, you'll be in charge of things like:

General accounting and record-keeping
Security deposit collection, safeguarding, and use
Rent collection and banking
Lease provisions, including rental rates, grace period, and evictions
Maintenance and repair
As such, when you self-manage your properties, you'll have a lot of money management tasks to handle. Without accounting knowledge, you're likely to make mistakes that can negatively impact your rental or investment income. Also, keep in mind that security deposits need to be managed properly, and improper handling can have legal consequences. So, if you're not sure about how to manage the rental or investment accounting, do not attempt to self-manage your investment property. Using the services of a professional property management firm can save the day when it comes to accounting issues. These companies manage thousands of properties, so they're familiar with the nitty-gritty surrounding rental accounting, including remittance of property taxes.
Using a property management company can also be cost-effective, particularly if the company employs an in-house maintenance staff.
Wrapping Up Self-managing your investment property may seem like the better option for many investors due to the money-saving aspect. After all, why pay a property manager when you can do it yourself.

However, managing investment property is a demanding role that requires the hand of an expert.
From screening experts to analyzing the market conditions to managing finances, these roles should not be left in the hands of an amateur. Hiring a third-party property management company can be worth every penny, especially if you own multiple properties.
If you're in San Diego looking for a reputable property management company, contact us today for a free consultation. Our competitive rates and reliable services will ensure you receive the highest possible returns on your investment property.